Sunday 16 August 2020
---
Kiltwalk Dundee 2019 was the biggest and best yet!
Sign Up
In 2019, 3,000 Kiltwalk Heroes took part in an unforgettable day in the City of Discovery.
The Kiltwalk returns to Stride, Stroll and Wander across St Andrews to Dundee in 2020 and you can sign up and be a part of it right now!

Please note, all event details listed on this page are subject to change. Keep referring back to this page to get the latest event information.
Get those walking shoes on and prepare yourself for the ultimate Kiltwalk challenge! Starting from the iconic St. Andrews Old Course, you will take in 25 miles of incredible coastline, as well as the Blackhall Forrest and even the Tay Bridge itself. The Mighty Stride finishes up on Monifieth Beach with the Big Stroll and Wee Wander.
Mighty Stride average completion time is 6 hours.
Minimum sponsorship: None
Age: No minimum age
Accessibility: Please email contactus@thekiltwalk.co.uk for more information
Latest Event Updates: No updates at this time
Get your team together and get ready for an unforgettable experience on your Big Stroll. Starting at Tayport and finally finishing up on the coastline of Monifeith, you will take in 11 miles of this stunning city landscape and change lives as you go.
Big Stroll average completion time is 4 hours.
Minimum sponsorship: None
Age: No minimum age
Accessibility: Please email contactus@thekiltwalk.co.uk for more information
Latest Event Updates: No updates at this time
Ideal for the whole family, including dogs, the Wee Wander in Dundee sets off from just outside the iconic V&A Museum. The Wee Wander takes you alongside the Tay and finishes up on the beach at Monifieth
Wee Wander average completion time is 2 hours.
Minimum sponsorship: None
Age: No minimum age
Accessibility: The Dundee Wee Wander is accessible for wheelchair users.
Latest Event Updates: No updates at this time
2020 ENTRY PRICES
Find out more about this year's entry prices below.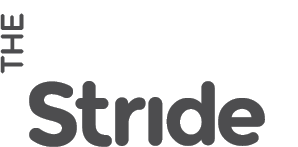 31.69
(Open to children from 13 years)
Included - Event Entry, Walker Pack, two meals, Pit Stop snacks & refreshments, Kiltwalk finishers medal, Access to all event entertainment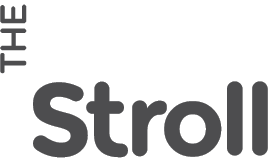 31.69
(Open to children from 10 years)
Included - Event Entry, Walker Pack, one meal, Pit Stop snacks & refreshments, Kiltwalk finishers medal, Access to all event entertainment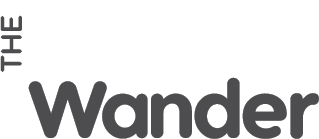 12.80
Adults
6.50
Children
(Free entry for children under 5 years)
Included - Event Entry, Walker Pack, one meal, Pit Stop snacks & refreshments, Kiltwalk finishers medal, Access to all event entertainment
EVENT SPONSORS
Thanks to our Dundee event sponsors – they make everything possible!
PITSTOPS
Check out Pit Stop locations at Kiltwalk Dundee and find out which Charity Partners will be bringing the fun along the route.
Pit Stop 1
Car Park - Main Street, Guardbridge, KY16 0UN
Pit Stop 2
Tentsmuir National Reserve, KY16 0DR
Pit Stop 3
Shanwell Road - Tayport DD6 9EB
Pit Stop 4
Tay Bridge - Newport-on-Tay, DD6 8AW
Pit Stop 5
Stannergate Road - Dundee, DD1 3NP
Pit Stop 6
Broughty Castle - Castle Approach, Dundee, DD5 2TF
Walker Guide
---
General Information
All our Pit Stops dish out delicious ALDI Scotland snacks and provide water to keep you going throughout the walk. Your meal voucher is redeemable for a hot meal at the Food Marquee in the Kiltwalk Village. Mighty Stride walkers will also enjoy a light snack at Pit Stop 2. We encourage you to bring additional food supplies to see you through the day.
It's vitally important that you keep well hydrated. We recommend that you drink small amounts regularly, not just when you're thirsty. Water is available at all Pit Stops.
Walkers are expected to use the toilets provided across the route. All Pit Stops have toilets. Baby changing facilities are available in the accessible toilets located at all starts, Pit Stops and the Kiltwalk Village.
Our amazing charity and sponsor partners will be providing entertainment at Pit Stops, keeping you motivated and encouraging you throughout the journey. There may even be a few surprises along the way!
Blisters are highly likely to appear on your feet at a Kiltwalk, especially on the longer walks. We suggest you carry a blister kit and don't recommend wearing new shoes for the event as this could result in blisters and possible injuries. Try not to stop for too long at the Pit Stops as long breaks without moving or stretching can cause your muscles to seize.
Our enthusiastic 'Kiltie' volunteers will keep you motivated throughout the event. You'll find them in their bright blue outfits and they are available to help you with anything you may need.
Don't forget to capture your Kiltwalk experience by taking lots of pictures and videos! Taking part in a Kiltwalk is a massive achievement so don't keep it to yourself. Why not upload your pictures and videos to Facebook, Twitter or Instagram? Remember to tag @thekiltwalk and use the relevant event hashtag and include a link to your fundraising page.
It is very important to remember that the Kiltwalk does not have any right of way on roads. Please ensure that you use the Green Cross Code and stick to pavements on the official route. DO NOT walk on roads and please ensure you cross at appropriate crossing points and follow Kiltwalk signage at all times.
A free luggage storage facility will be available at all starting points. All bags will be shuttled to the Kiltwalk Village and will be waiting for you at the Info Point after you cross the finish line.
We're more than happy for your K9 companions to walk the route alongside you. We do ask however that all dogs are kept on a short leash and that you bring bags to clean up after your dog. Please note the Kiltwalk bus provider does not permit dogs to travel on their buses.
With the exception of the bar at the Kiltwalk Village, alcohol is NOT permitted at any point along the route. Any walkers found under the influence of drugs or alcohol will be asked to leave the event. Smoking within any of the venues or structures is not permitted and should only be done within designated areas. If smoking on the route please respect other walkers' preferences and hold onto cigarette butts until the nearest litter bin.
Lost property found along the route should be handed to Kiltwalk staff or a Kiltie. Lost property will be held at the Info Point at the Kiltwalk Village. Please allow until 9pm for items to make their way to this point. Unclaimed items will be handed to the local police station.
The Kiltwalk supports 'Keep Scotland Beautiful', and it is very important to us that the entire route be left in the best possible state. Please help us achieve this by ensuring all litter is put into bins across the route and venues.
Spectators are encouraged to come along to the finish and help you celebrate crossing the line.
If you come across an emergency, please tell a member of Kiltwalk Staff and/or a Kiltie Volunteer. If one isn't nearby contact our Control Room on 07342 626 393.
Our First Aid volunteers will be positioned at each Pit Stop and on the route. First Aid will also be available in the Kiltwalk Village Medical Tent. If you need assistance and are not in sight of a first aider, staff member or Kiltie please call our First Aid line on 07464 059 571. Be sure to give them details about where you are on route so that they can get to you quickly.
If you are struggling and need assistance, tell the nearest staff member or Kiltie. If one isn't nearby please call our Course Pick-Up line on 07586 451 166 and a lift to the Kiltwalk Village will be arranged.
Lost children must be reported to a Kiltwalk staff member or Kiltie so that the appropriate procedures can be followed. Any found child will be reported to Police Scotland. If the child is found at a venue, they will be kept at the Info Point. If found on the route, the child will remain with a member of the Kiltwalk staff and Police Scotland will be informed.
After completing your Kiltwalk challenge, you will be greeted in true Kiltwalk fashion by our wonderful Kiltie volunteers standing ready to give you your Kiltwalk medal. Just follow the live music, enjoy your meal, grab a drink and if you still have energy, join us on the dance floor to dance the evening away! The Kiltwalk Village closes at 10pm.
You will also find our first aiders at the finish line by the Medical Tent. If you feel unwell in any way after finishing the walk, please be sure to make yourself known to the medical team or call 07464 059 571.
Info Point and Luggage Collection
Staff and Kilties will be based at the Kiltwalk Village Info Point throughout the event. Please use this service for any lost property, collecting luggage and for any other queries you might have.
Looking for something a little more relaxing? Why not treat yourself to a sports massage to really unwind after your achievement.
SIGN UP NOW
Sign up now and be part of the big day in Dundee or find out more about our other events.
Advice and Information
Find out all you need to know before you set off on your Kiltwalk adventure.
EVENT GALLERY
Check out some of the highlights from our past events in St Andrews/Dundee below, or check out our Gallery section for all the highlights from our events all over Scotland.