No strangers to The Kiltwalk, Beatson Cancer Charity are back for another Pit Stop takeover
---
Pit Stop 1 - Riverside Museum is the first chance for Glasgow Kiltwalkers to take a break and grab a snack and we know Beatson Cancer Charity will make it memorable!
Over the last eight years Beatson Cancer Charity has been supporting people living with cancer, every step of the way.
Beatson Cancer Charity make the journey easier by transforming the way cancer care is funded and delivered. Placed within the heart of the NHS Facility, Beatson West of Scotland Cancer Centre, they provide services and funding that enhance and strengthen NHS care and enable patients and their families to be helped swiftly and compassionately.
With your help, Beatson Cancer Charity can continue to provide wellbeing services, as well as fund clinical specialists, vital research and education, to invest in a better future for cancer patients and their families for years to come.
To all the patients and families living with cancer, we're with you.
As more and more people are living with cancer, Beatson Cancer Charity are proud to provide comprehensive wellbeing and workplace support. There is a wide range of support available at Beatson Cancer Charity's Wellbeing Centre; from complementary therapies, such as podiatry, massages & water therapy, to hairdressing and wig fitting.
These services, amongst others, are available for inpatients and outpatients who might be dealing with the side-effects of cancer treatment, such as hair loss, stress or aches and pains.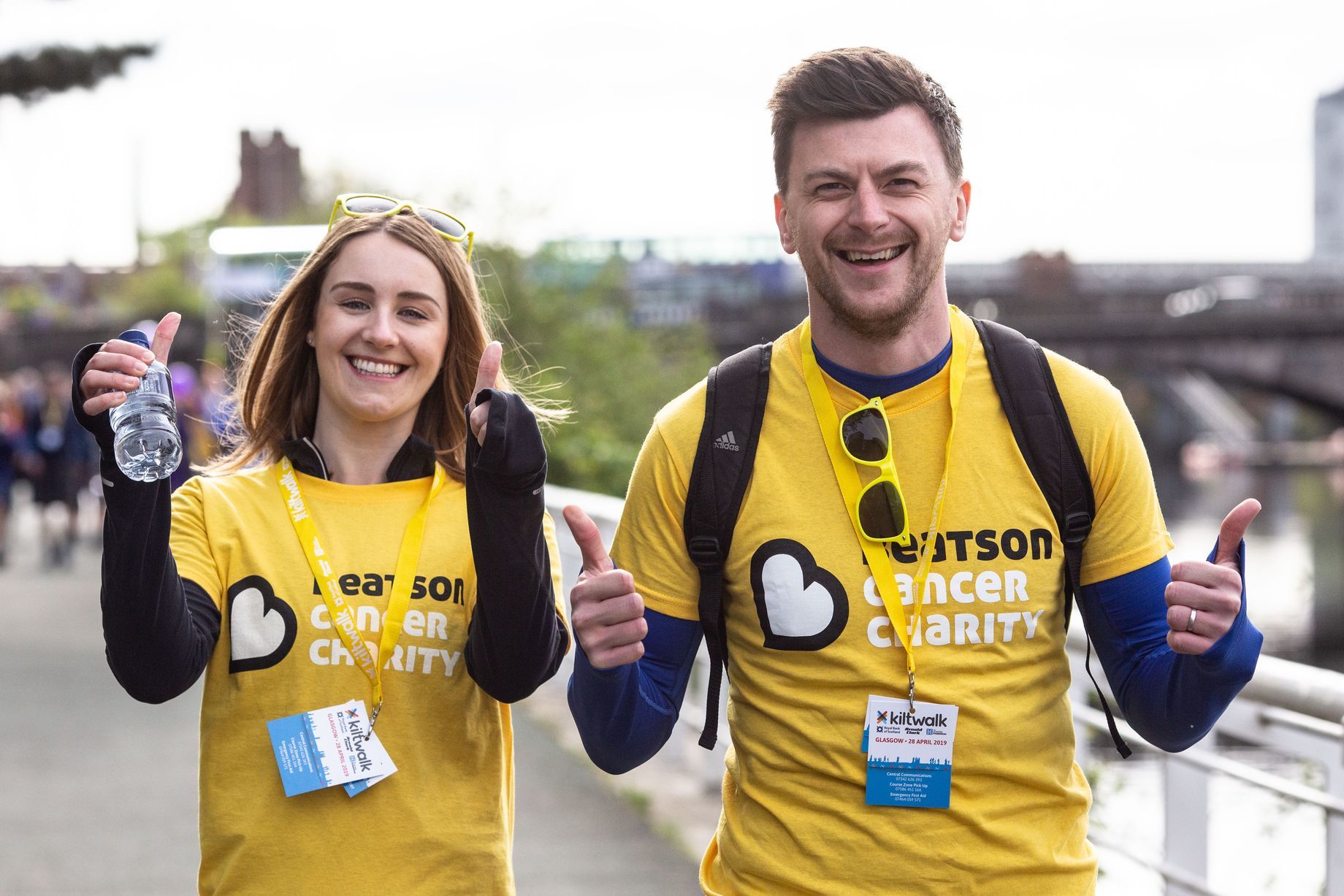 All of our work is made possible by our supporters.
It is your generosity which allows Beatson Cancer Charity to deliver an innovative and patient-focused approach to cancer care and change the lives of those affected by the disease every day. So join the Beatson Team for Kiltwalk 2022 and proudly support patients and families living with cancer.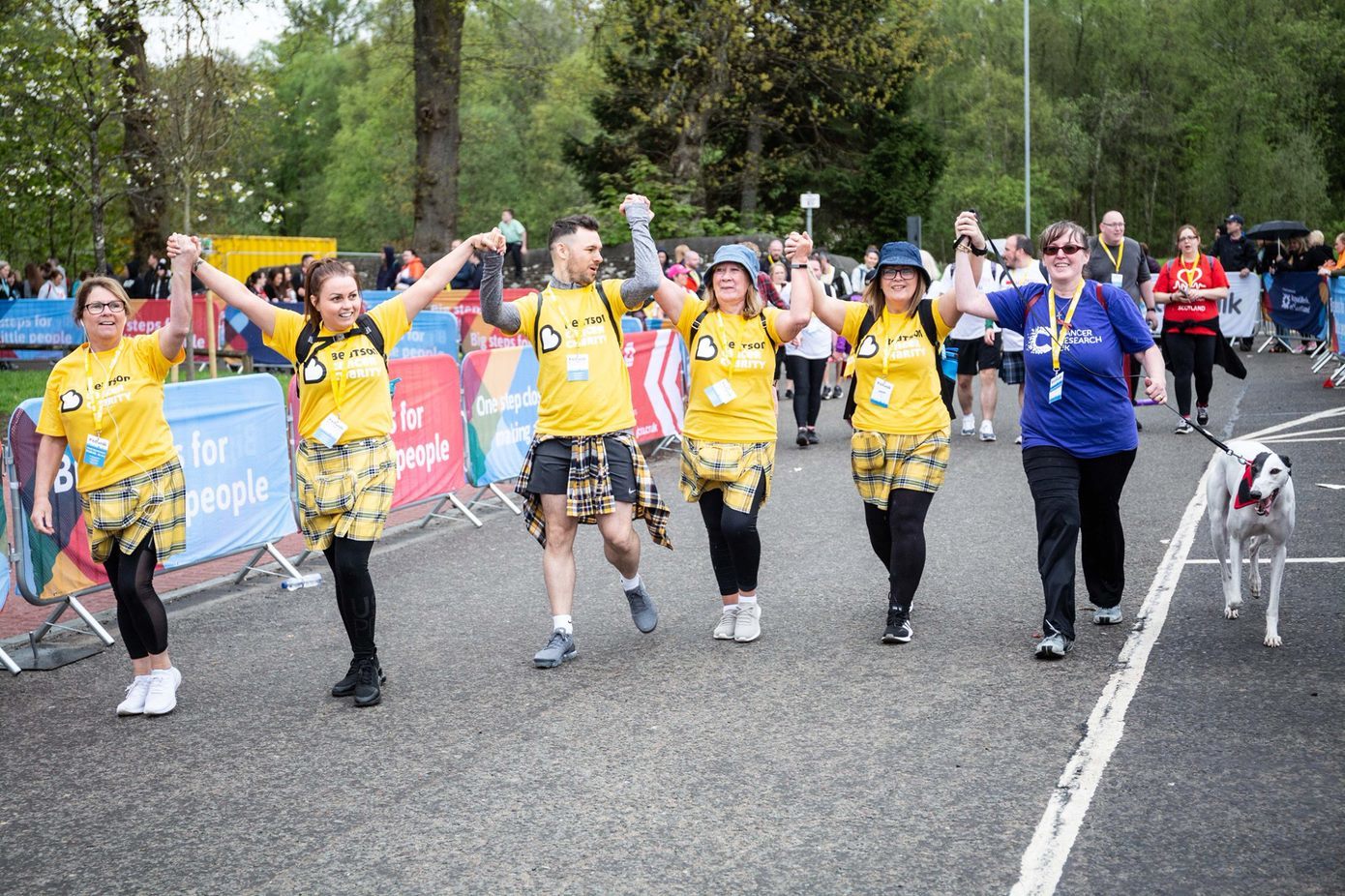 By raising funds together for Beatson Cancer Charity, we know that we can make a real and positive difference to so many lives. Thank you for being with us
We're with you