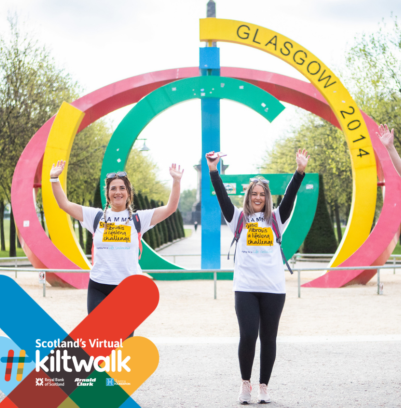 Scotland's Virtual Kiltwalk
11,500 Kiltwalkers have raised £4.1 million and, with a £2.05 million 50% boost by The Hunter Foundation, the total has rocketed to an incredible £6.1 million.
Read More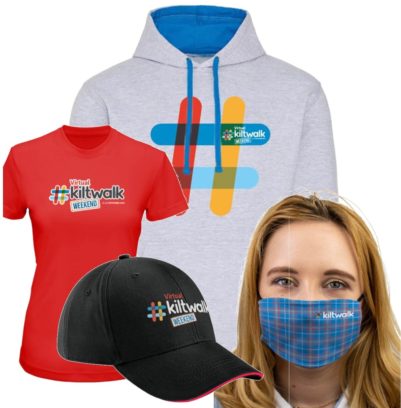 Kiltwalk Shop
Get your official Virtual Kiltwalk merchandise here. Everything from T-shirts, hoodies & accessories on sale now.
Shop now
I loved that thought of helping such a good cause and who doesn't like a bit of tartan coupled with such a feel good factor?
Venue Kiltie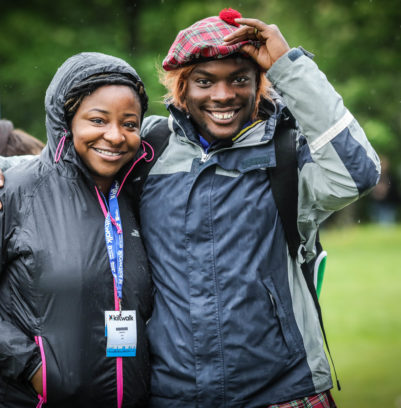 Give 150% to your charity
The Kiltwalk is a unique way to raise funds for a Scottish Charity you care about. You raise 100% for your chosen charity and The Hunter Foundation adds 50%.
How it works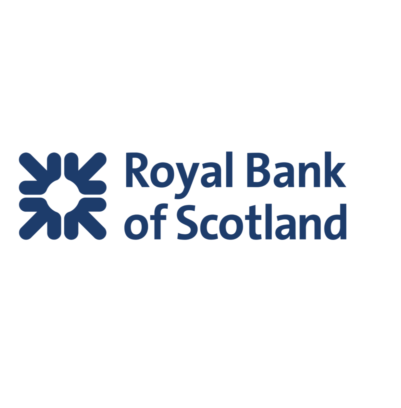 Headline sponsor
The Royal Bank of Scotland support helps to keep the Kiltwalk model sustainable and ensures that 150% of all fundraising goes back to charity.
Sponsor Story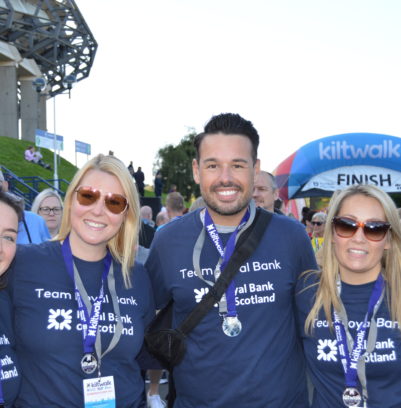 Without them, it wouldn't happen
The Kiltwalk wouldn't be possible without the backing of our big hearted sponsors.
Sponsor Stories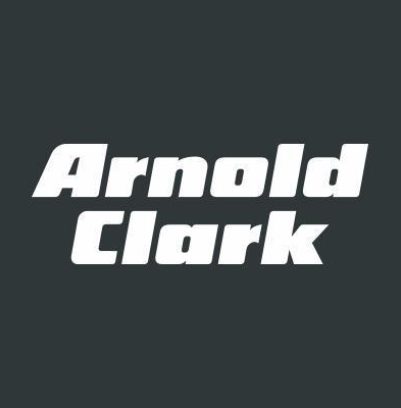 Headline sponsor
Everything from car giveaways, to filming, van hire and printing. Arnold Clark are central to the growth of the Kiltwalk Platform and the support we give our incredible network of charities.
Sponsor Story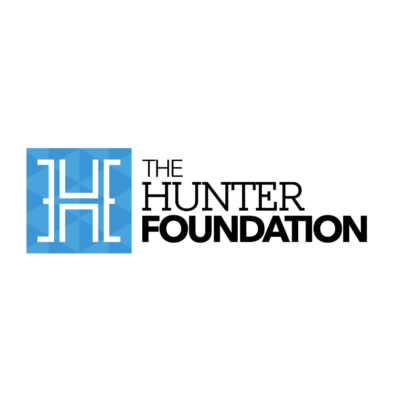 Powering the Kiltwalk
Founded by Sir Tom Hunter, The Hunter Foundation is the backbone of the Kiltwalk Fundraising Platform. They revived it in 2016 by underwriting the charity and gave it a new lease of life with a new fundraising model.
How It Works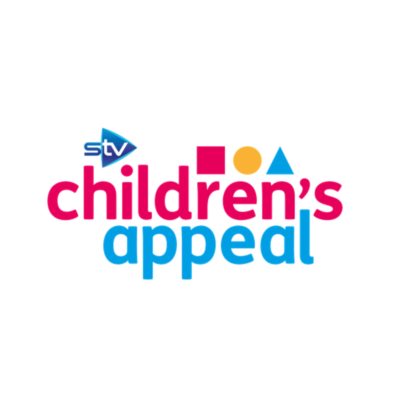 Official Grant Making Partner
Anyone who selects 'The Kiltwalk' during registration will have their funds distributed by our Official Grant Making Partner – STV Children's Appeal.
Find out more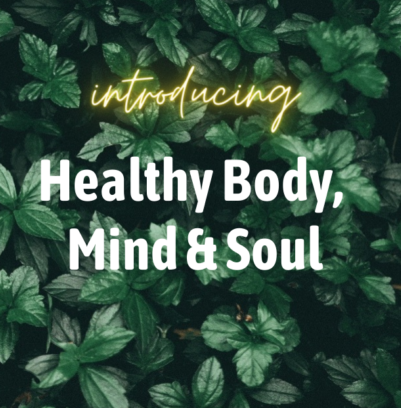 Healthy Body, Mind & Soul
Check out some top tips on preparing your Body, Mind & Soul for the big weekend.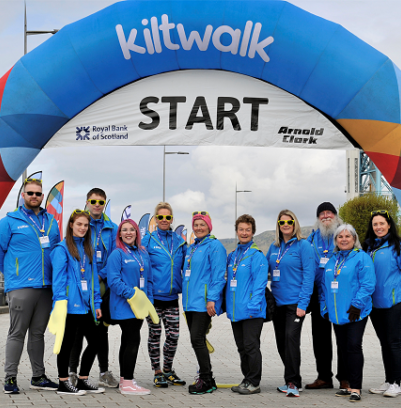 With you every step
If the walking challenge isn't for you, join our legendary team of volunteers - The Kilties!
Apply now
Thank you for your Kiltwalk Kindness."
Scottish Philanthropist, Businessman & Founder of The Hunter Foundation
September 2019
#kiltwalkkindness
Share the love – join us in 2020
Come on join in, why not?"
Kiltwalk Trustee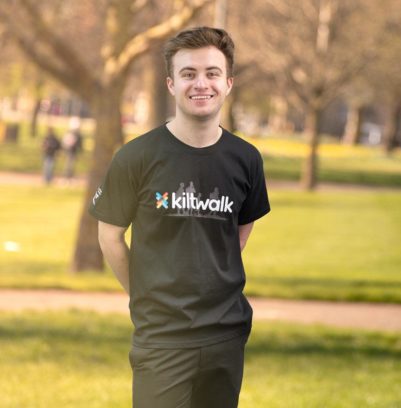 2021 Merchandise
Look the part withr Official Kiltwalk 2021 Merchandise! T-shirts, hats, jackets and much more are available right now.
2020 Merch