Glasgow Gears Up For world's biggest ever Kiltwalk
---
Record number registered for first Kiltwalk of 2023
More than 13,500 tartan-clad Kiltwalk Heroes are set to stride out for the charities of their choice across the West of Scotland this weekend, in what will be the biggest Kiltwalk ever staged.
On Sunday 30 April, the sold-out Glasgow Kiltwalk returns to kick off the 2023 season of Scotland's favourite mass participation charity event.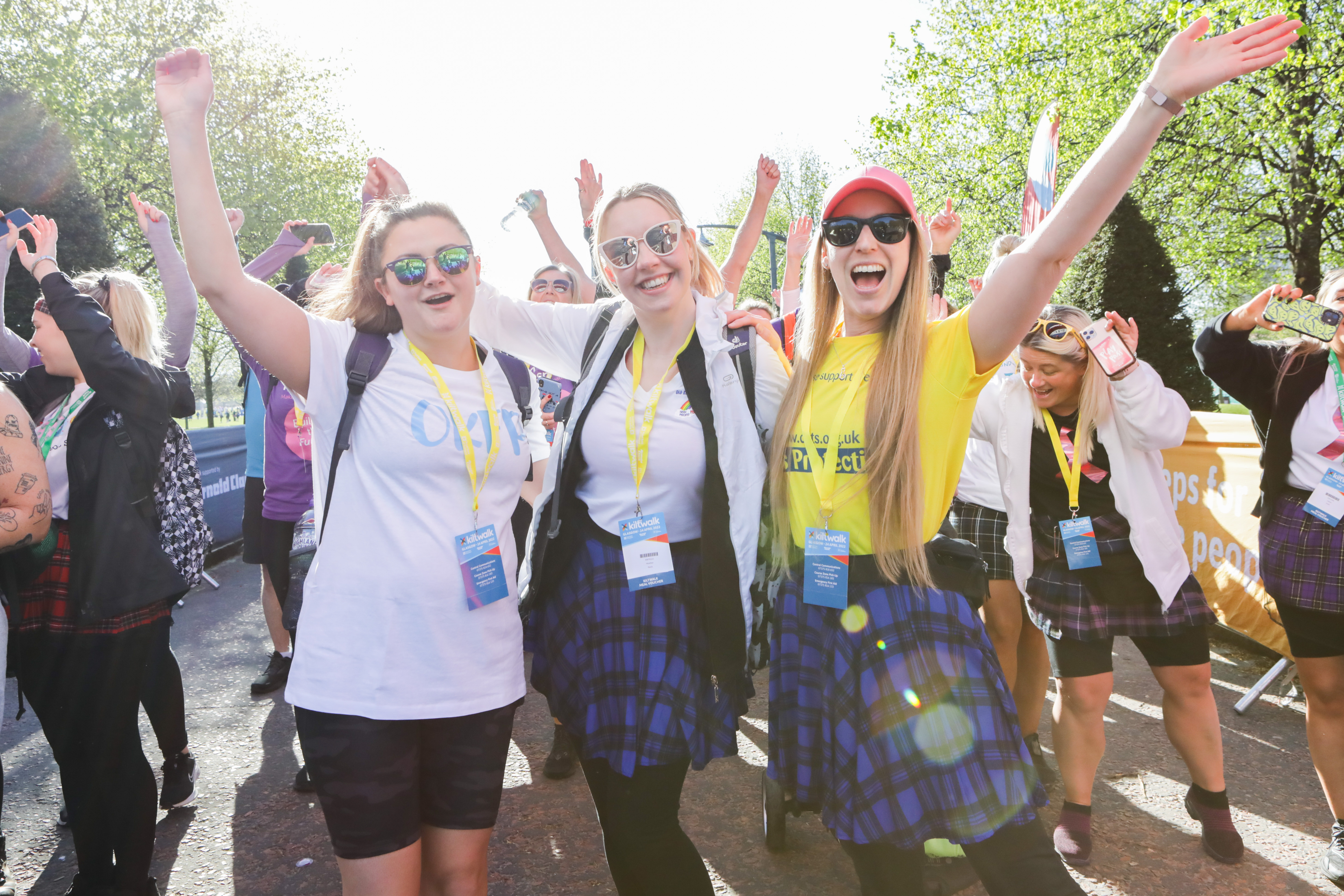 It is also the country's biggest mass participation charity event after breaking all previous registration records. Thanks to the Kiltwalk Kindness of Glasgow's extraordinary 13,500-plus walkers, more than 850 charities across Scotland will receive much needed funds.
Walkers have a choice of three routes: the 23-mile Mighty Stride, which sets off from Glasgow Green, the 14-mile Big Stroll, starting in Clydebank, and the 3-mile mile Wee Wander from Lomond Shores to Moss O' Balloch Park.
This year the entry fee for the Mighty Stride and Big Stroll was reduced by 37% from £32 to £20 to make Kiltwalk as accessible as possible amid the cost-of-living crisis. Every penny raised goes directly to the charities chosen by the walkers plus they can claim Gift Aid which can raise the totals to 125% of everything raised. Kiltwalk has raised and distributed £37 million to over 3,000 charities in the last seven years.
Kiltwalk is underwritten by The Hunter Foundation and is once again supported by headline sponsors Royal Bank of Scotland, and Arnold Clark. This year, Royal Bank of Scotland has facilitated additional sustainability measures, ensuring zero-waste to landfill, and Arnold Clark is giving away £30,000 to be spent on a dream car. Gold sponsor Johnston Carmichael is providing some very special entertainment to keep the walkers motivated on the route.
Sir Tom Hunter said: "This is the first time in Kiltwalk history that we have sold out with a record number of 850 charities receiving much needed funds – it shows the phenomenal need that exists across Scotland. And it also shows just how much Kiltwalk is needed as Scotland's lowest cost fundraising platform – I sincerely thank our sponsors for helping us make that happen. But my biggest thanks goes to our Kiltwalkers – a phenomenon in and of themselves raising money selflessly for what they most care about – thank you!"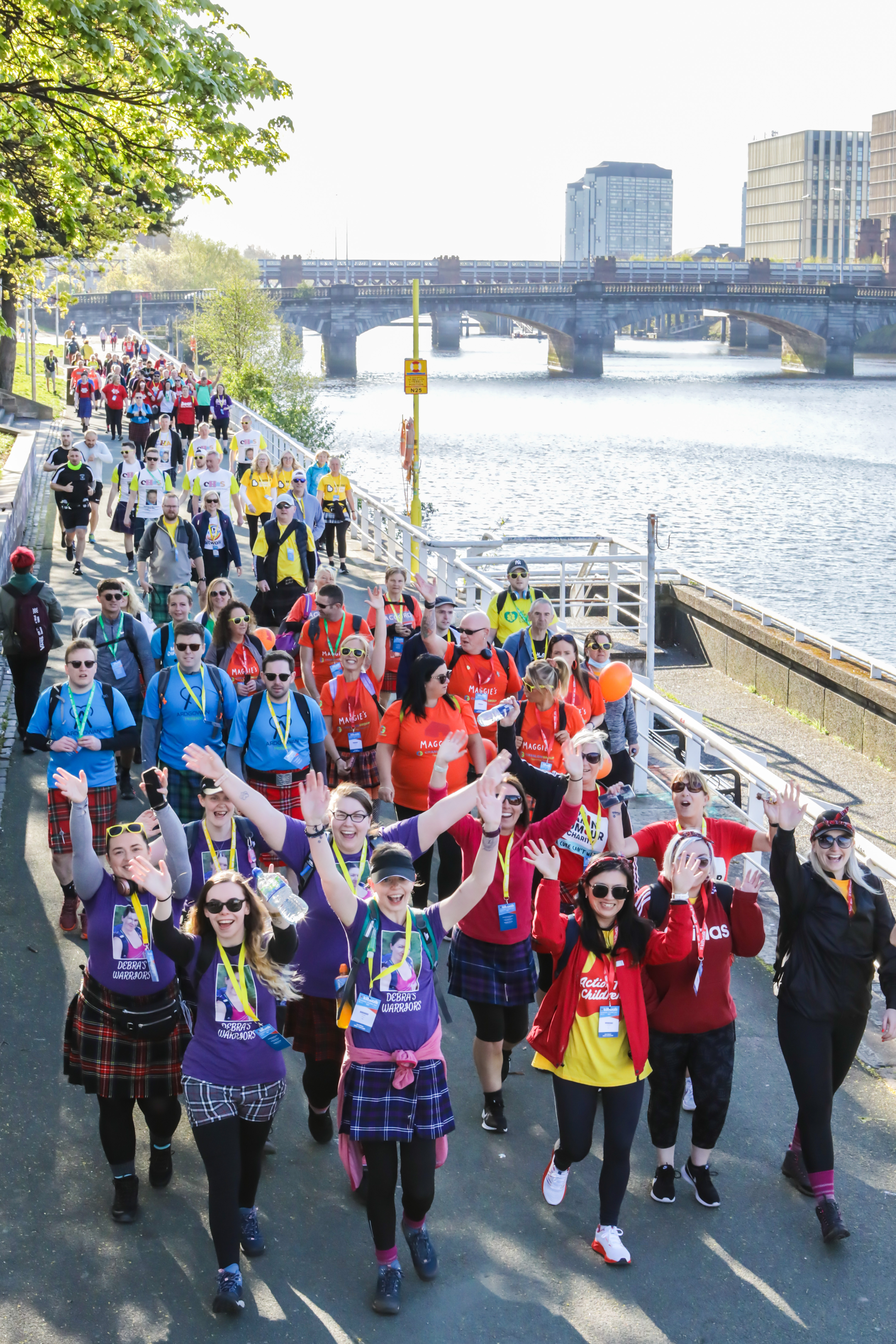 Chair of the Scotland board, Royal Bank of Scotland, Judith Cruickshank, said:
"We are incredibly proud to support Kiltwalk and the wonderful community who get behind it to support those most in need. Our vision for Scotland is an economy built on sustainable principles so a key focus for us this year is helping Kiltwalk to be as kind to the planet as it is to the many charities who benefit from its fantastic fundraising."
Eddie Hawthorne, CEO and group managing director, Arnold Clark, said:

"At Arnold Clark, we're passionate about giving back to Scotland's communities and embracing opportunities to help. That's why we are looking forward to being out in force on Kiltwalk day to rally the walkers and help them enjoy their day - including the many Arnold Clark employees who will be taking part. We are also especially excited that one lucky Kiltwalker will win £30,000 to spend at Arnold Clark on their dream car. Good luck everyone!"

Following Glasgow's efforts, the next Kiltwalk is just five weeks away in Aberdeen on June 4, then St Andrews to Dundee on August 20 and Edinburgh on September 17.

To sign up for the three remaining Kiltwalks of 2023, visit our 2023 events page
ALL FUNDRAISING GOES TO THE CHARITY OF YOUR CHOICE
Thank you for your Kiltwalk Kindness.