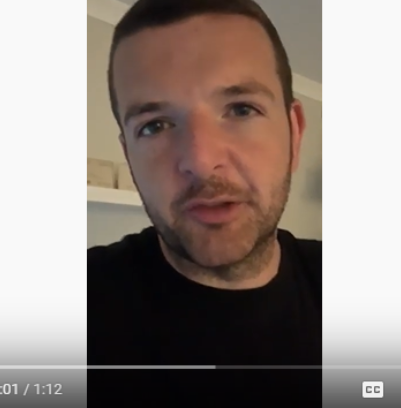 Kevin Bridges Urges Scots To "Cut Aboot In A Kilt"
Superstar comedian Kevin Bridges is urging the people of Scotland to sign-up for Kiltwalk 2020
Read More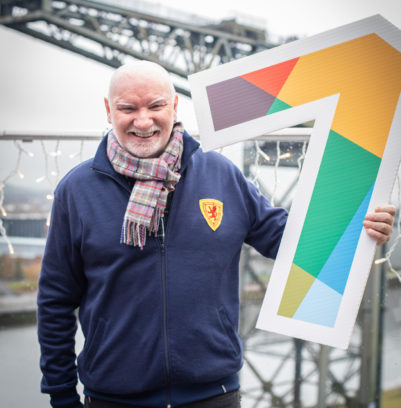 Magnificent £7 Million Raised
Over 1,300 Scottish charities will share a "magnificent" £7 million raised after a record-breaking 25,000 heroes took part in this year's events.

Read more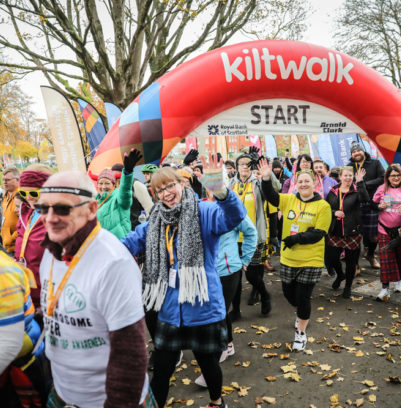 Doonhamers Take To The Streets In Latest Kiltwalk Event
It was the first-ever Pop-Up Kiltwalk!
Read More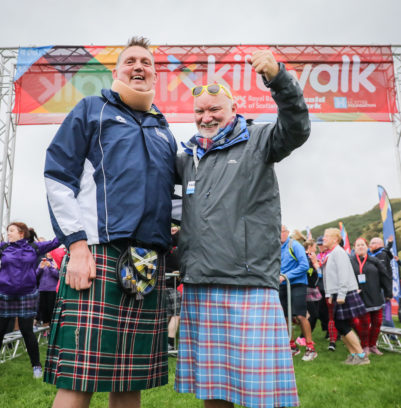 Edinburgh Turns Tartan For Final Kiltwalk Of 2019!
Sir Tom Hunter was joined by rugby legend Dodie Weir to kick off the event.
Read More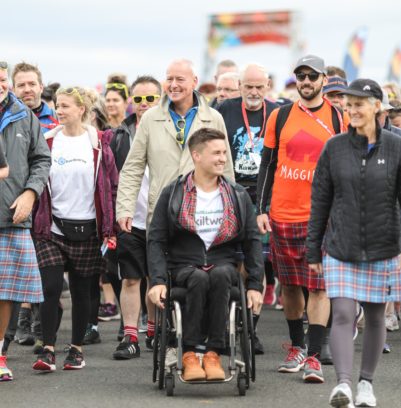 Our Biggest Ever Year Marches On
North Fife, Dundee and Angus turned tartan this weekend as 3,000 Kiltwalkers walked from St Andrews to Monfieth for over 300 charities, raising an incredible £850,000.
Read More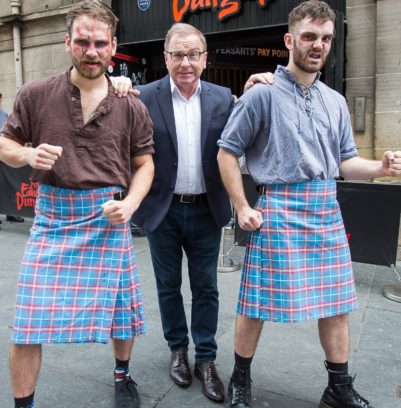 Ghosts, Ghouls and Goblins Dare Edinburgh to Take Part in the Kiltwalk
Dare you take part?
Read More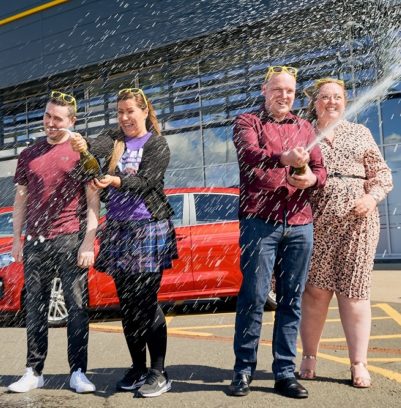 Glasgow Kiltwalkers Move Into High Gear
Three walkers who took on the biggest-ever Royal Bank of Scotland Kiltwalk in Glasgow are celebrating after they each won a brand-new car, thanks to our Headline Sponsors Arnold Clark.
Read More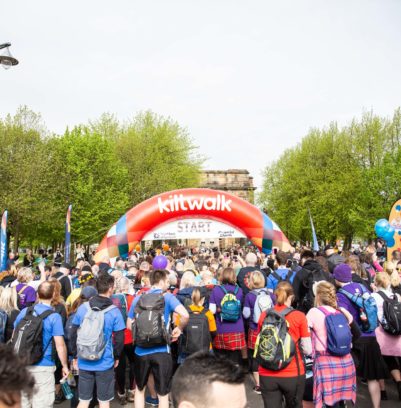 The Biggest Ever Kiltwalk
13,000 Kiltwalk Heroes raised over £3 million for their chosen charities.
Read More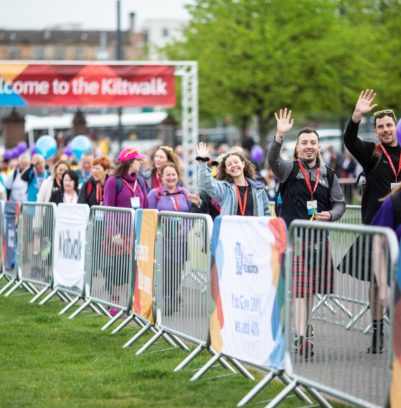 Kiltwalk 2019 Raises Over £1 Million
More than one million pounds has been raised ahead of Kiltwalk Glasgow.
Read More
Come on join in, why not?"
Kiltwalk Trustee
For me it's all about being there for others in their times of need
Course Zone Kiltie