Sponsor Story
---
With its significant investment in local communities in Scotland, The Royal Bank of Scotland is committed to supporting initiatives and projects within the local community.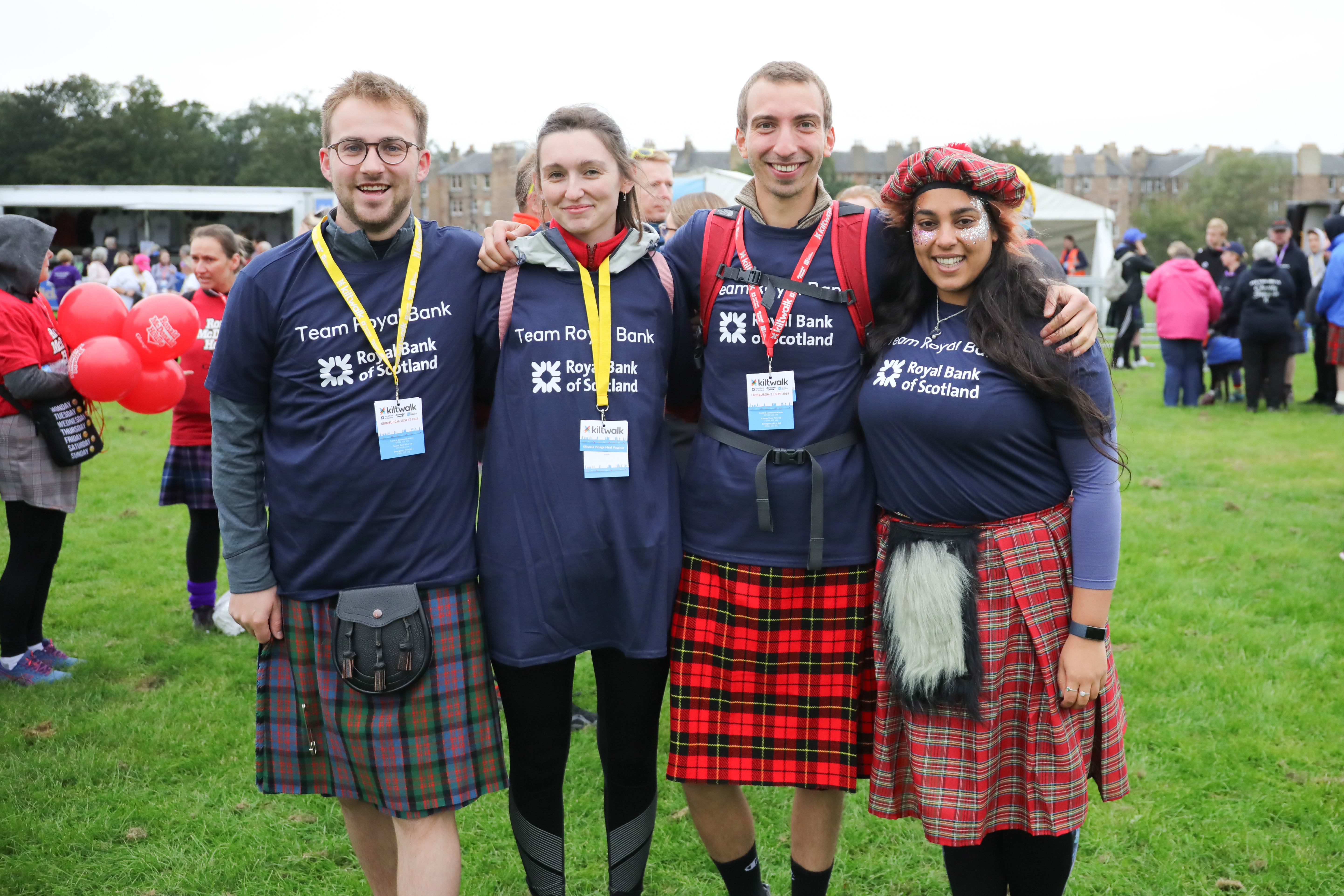 The Royal Bank has identified the Kiltwalk as a powerful fundraising platform for Scottish charities of all sizes to raise funds and direct all sponsorship towards those in Scotland who need a helping hand.
Royal Bank of Scotland have teamed up with Scottish Rugby and Kiltwalk to bring you Lochie's Kiltwalk adventure.
To celebrate our partnerships, download Scottish Rugby's Lochie mascot illustration here, choose some crayons, get your kids to colour in and have some fun.
Download Your Lochie Illsutration
In 2019 we welcomed nearly 900 Kiltwalkers from the Royal Bank of Scotland. Royal Bank of Scotland employees raised £230,000 for 141 different charities all over Scotland.
Malcolm Buchanan, chair, Scotland Board, Royal Bank of Scotland, said: "Royal Bank of Scotland is delighted to join forces with Arnold Clark to support the 2021 Kiltwalk.
"The Royal Bank has been a supporter of the Kiltwalk since the start and thousands of colleagues, their families and friends have given their time to take part in and volunteer each year to help make the events such a success.
"During the last five years Royal Bank of Scotland staff donned tartan and helped raise more than £1m for Scottish charities. This year the bank made the Kiltwalk a key part of our drive to raise £4.5m and give 100,000 of work time to good causes across the country.