Marie Curie Scotland
---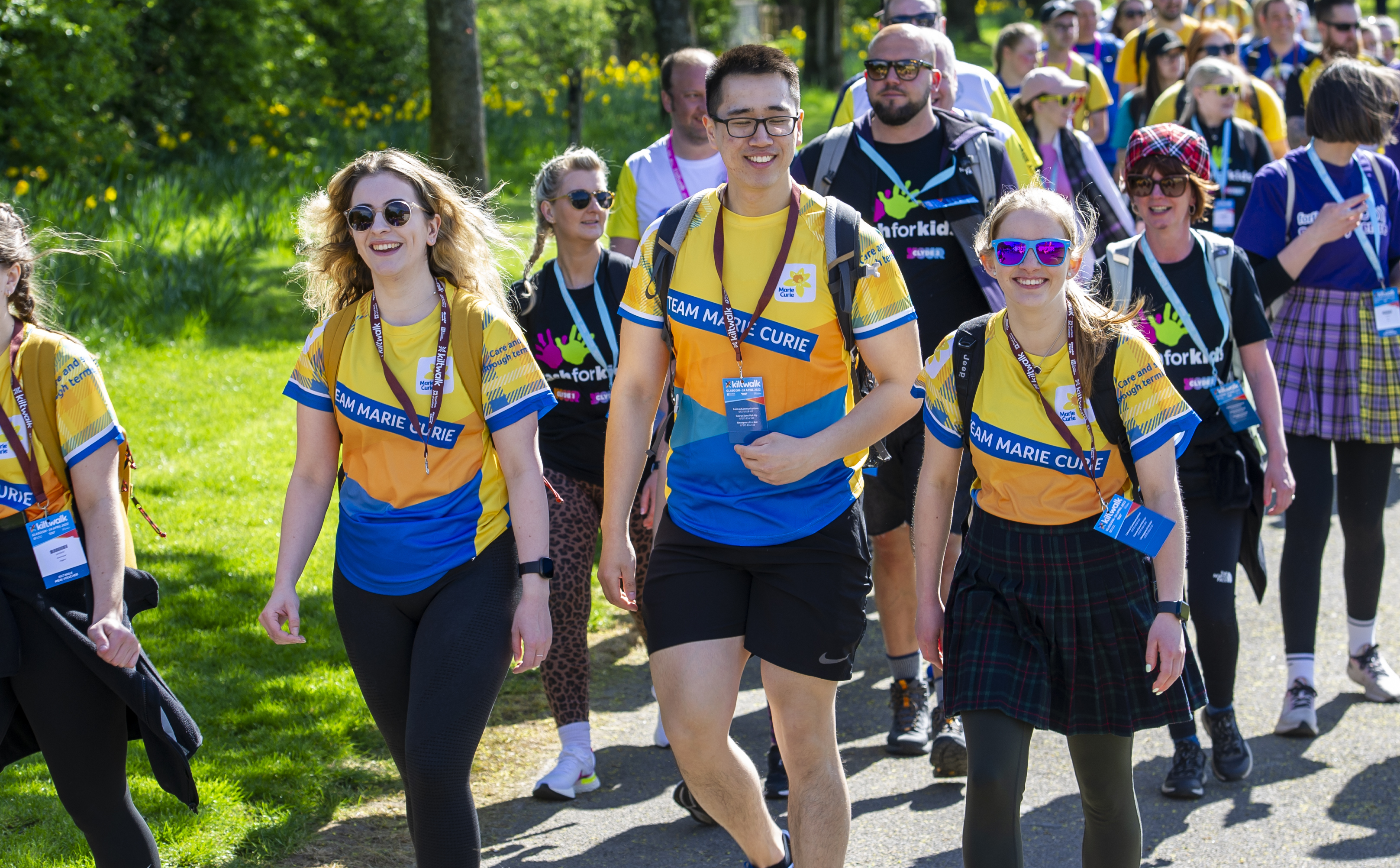 A warm yellow welcome at Pit Stop 4!
Marie Curie is delighted to be turning the town yellow at Pit Stop 4 for the second year in a row and we'd love to meet you!
We'll have Irn Bru, Tunnocks snacks (while stocks last!), entertainment to give you that much needed boost before taking on the last stretch of the route and even treats and water for your furry teammates! And all our love and support, as you certainly deserve it!
We can't wait to give you a huge cheer and a high five on the day!
What we do
Last year we cared for over 40,000 people across the UK, but we need your help to support everyone living with a terminal illness and their loved ones.

"We were so incredibly fortunate during Alastair's illness to have Marie Curie nurses…some nights we also had a nurse with us overnight. It is impossible to explain how much those incredible nurses meant to us on that hard journey."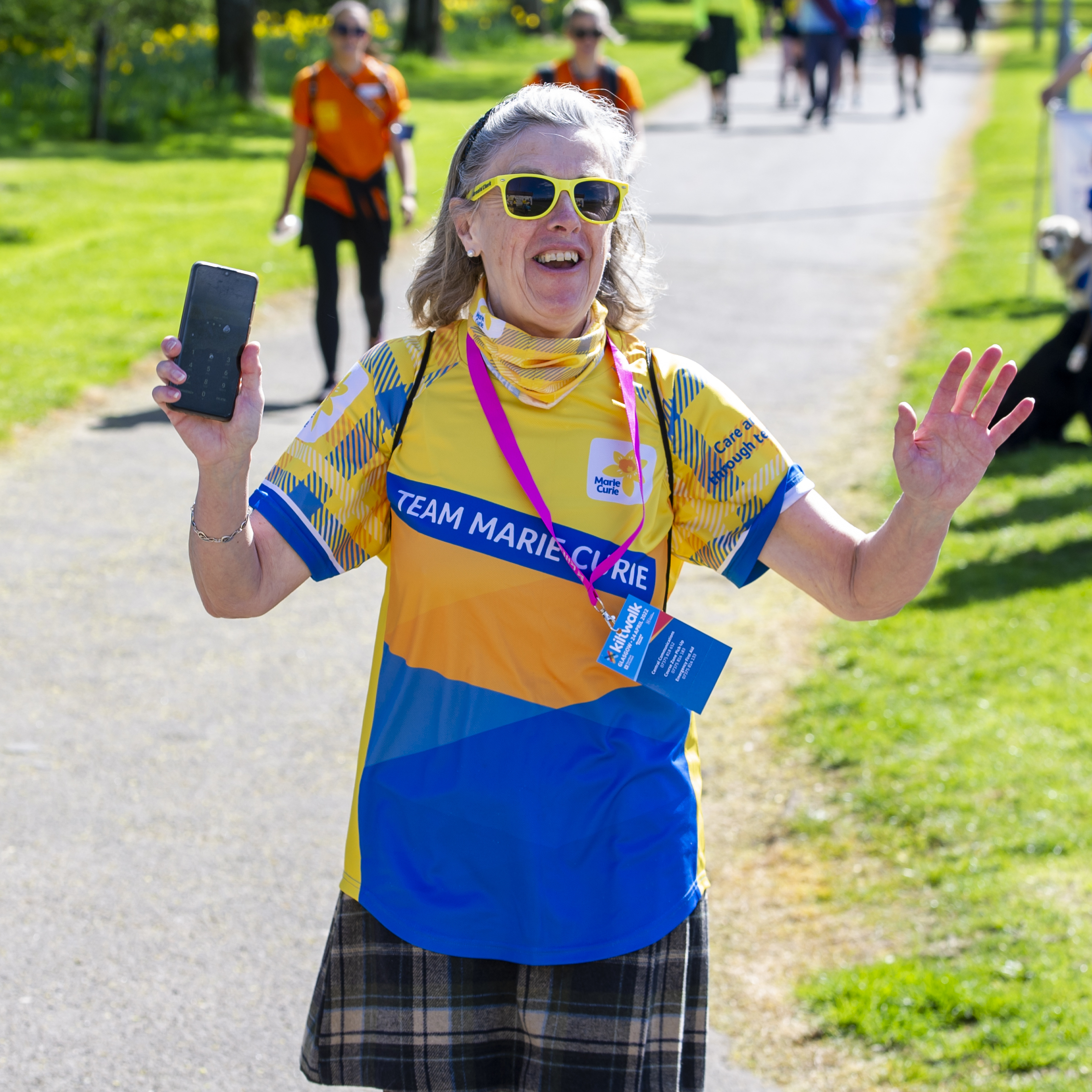 Marie Curie is the UK's leading end of life charity. We provide hands-on nursing and hospice care, a free support line and a wealth of information and support on all aspects of dying, death and bereavement.
Our leading research pushes the boundaries of what we know about good end of life, fighting for a world where everyone gets to have the best possible quality of life while living with an illness they're likely to die from.
Join #TeamMarieCurie!
Whether, like Kirsteen, you want to dedicate your walk to a loved one or support those experiencing terminal illness and their loved ones, join us for Dundee Kiltwalk 2023 and be part of something incredible!
5 ways your fundraising makes a difference:
£20 pays for one hour of care for someone living with a terminal illness, in the comfort of their own home
£50 pays for a bereavement counsellor to provide a two hours support session to help those who have lost a loved one
£164 pays for kit for four nurses so they're ready to face anything with a smile and the sense of pride that their uniform brings
£285 pays for five hours of clinical support from an expert nurse via our Support Line, helping us to reach more people in need
Walking with us you'll receive:
free and exclusive tartan tech top
a tartan buff when you raise your first £20!
From buffs to beanies and bandanas - we have all that you need to complete your outfit. Even your dog will look fab in our dog bandanas.
fundraising pack and support to help you fundraise
iron-on letters for your name
a yellow wave of support and encouragement every step of the way until the finish line
We'd love to welcome you to #TeamMarieCurie – join us now!

https://www.mariecurie.org.uk/get-involved/charity-events/hiking/kiltwalk/dundee?utm_source=kiltwalk&utm_medium=referral&utm_campaign=walks23&utm_content=d-weblink&banner_src=kiltwalk_walks23_d-weblink