Aberdeen shows its Kiltwalk Kindness
---
The first Aberdeen Kiltwalk in three years
Aberdeen shows its Kiltwalk Kindness
Almost 300 charities to benefit as 2,300 tartan clad heroes signal Kiltwalk is back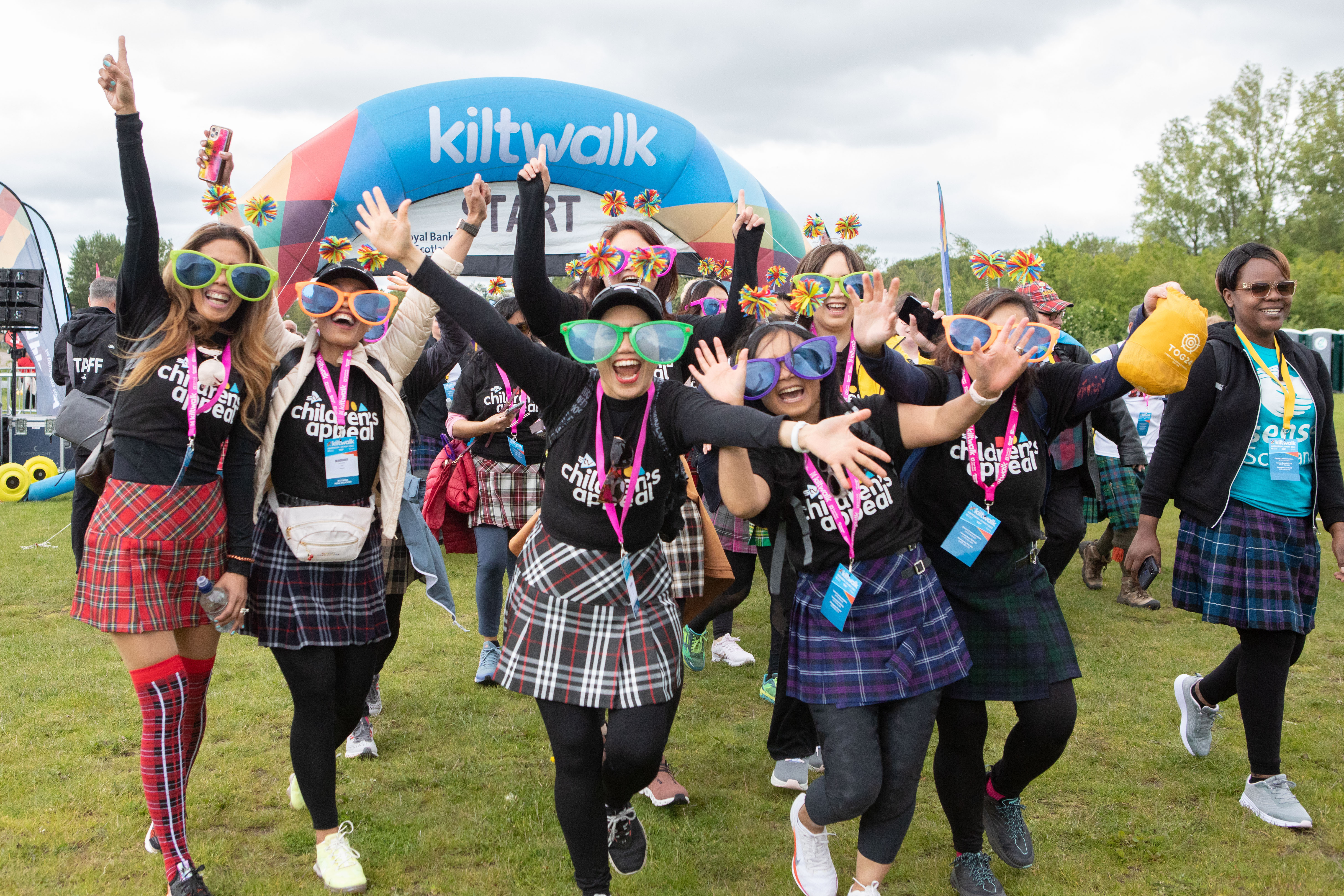 Kiltwalk returned to Aberdeen on Sunday May 29 for the first time in three years as 2,300 tartan-clad heroes took to the streets and pathways, to raise funds for charities of their choice.
Their support will make a very real difference to 290 charities – mostly based across Grampian and the north – set to benefit from the Aberdeen Kiltwalk. During the pandemic, charities struggled to fundraise and help the most vulnerable in society.
Charities will receive a further boost from the generous 50% top up from Sir Tom Hunter and The Hunter Foundation: every £1 raised becomes £1.50 and every penny goes to the charities chosen by walkers.
Kiltwalk CEO Paul Cooney said: "Being back in Aberdeen for the first time since 2019 was an absolute joy. It was very moving to see everyone turned out in tartan and ready to take on the world! It's been a tough few years for charities and the Kiltwalk Kindness of the people of Aberdeen and 'Shire is truly appreciated. I am incredibly proud of each and every one of our Kiltwalk Heroes and the difference they have made today."
Aberdeen walkers began bright and early with a 9am start before tackling three routes of varying difficulty.
The 26-mile Mighty Stride left from Potarch Green followed by the 15-mile Big Stroll which kicked off at Crathes Castle. Later, those tackling the three-mile Wee Wander took off from Goals Aberdeen, with the routes converging to end at Duthie Park, by the banks of the River Dee.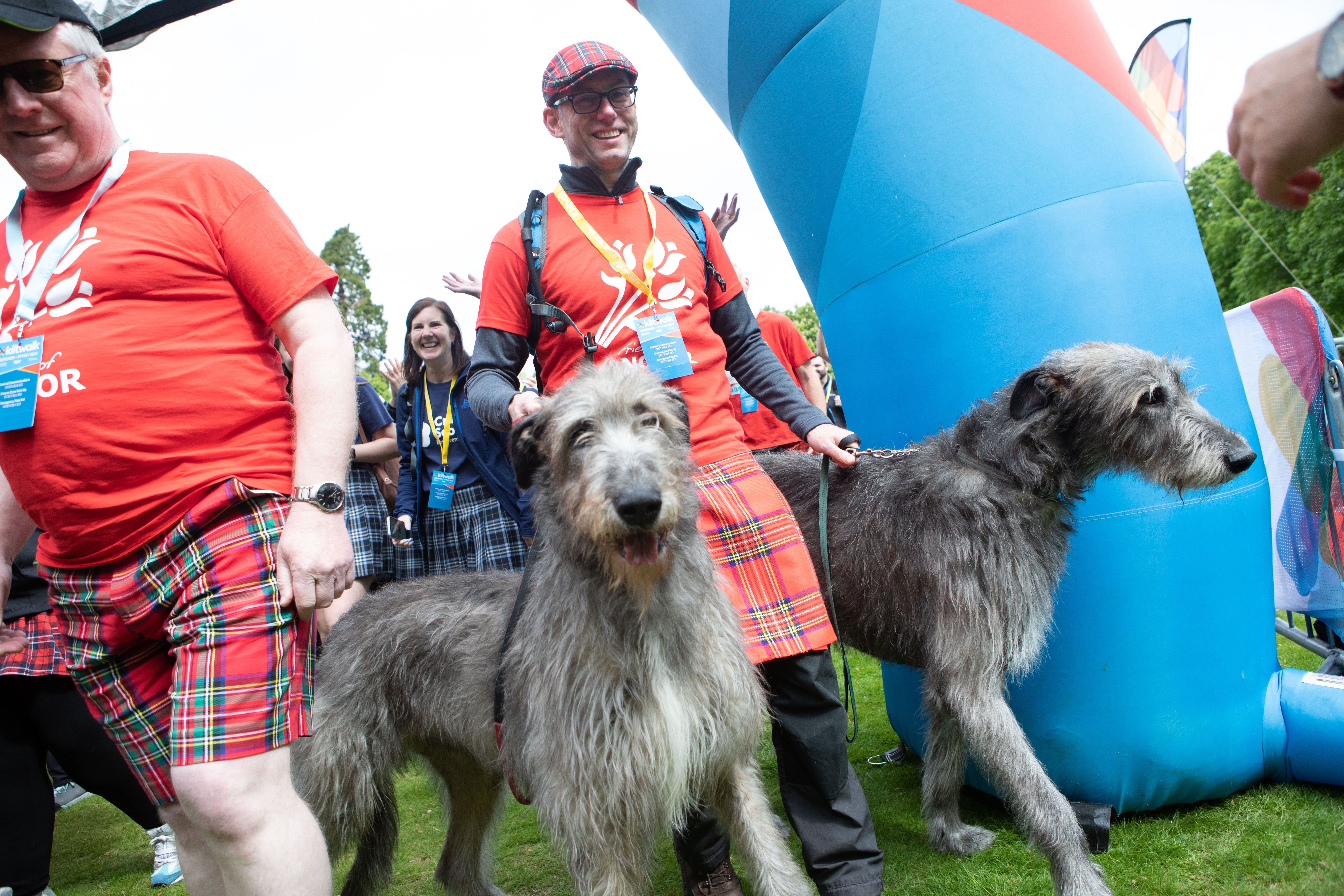 Paralympians and champion cyclists Neil and Lora Fachie MBE took part in the Big Stroll to raise funds for Aberdeen Football Club Community Trust (AFCCT). The couple are long-time supporters of AFCCT.
Other famous faces included the STV North News Team, Chris Harvey, Louise Hosie, Brandon Cook, Kirsten Tait and Nicola McAlley who were raising for the STV Children's Appeal and BBC's Laura Goodwin.
The Saturday evening before the event, the lights at Marischal College will be lit red in honour of Kiltwalk.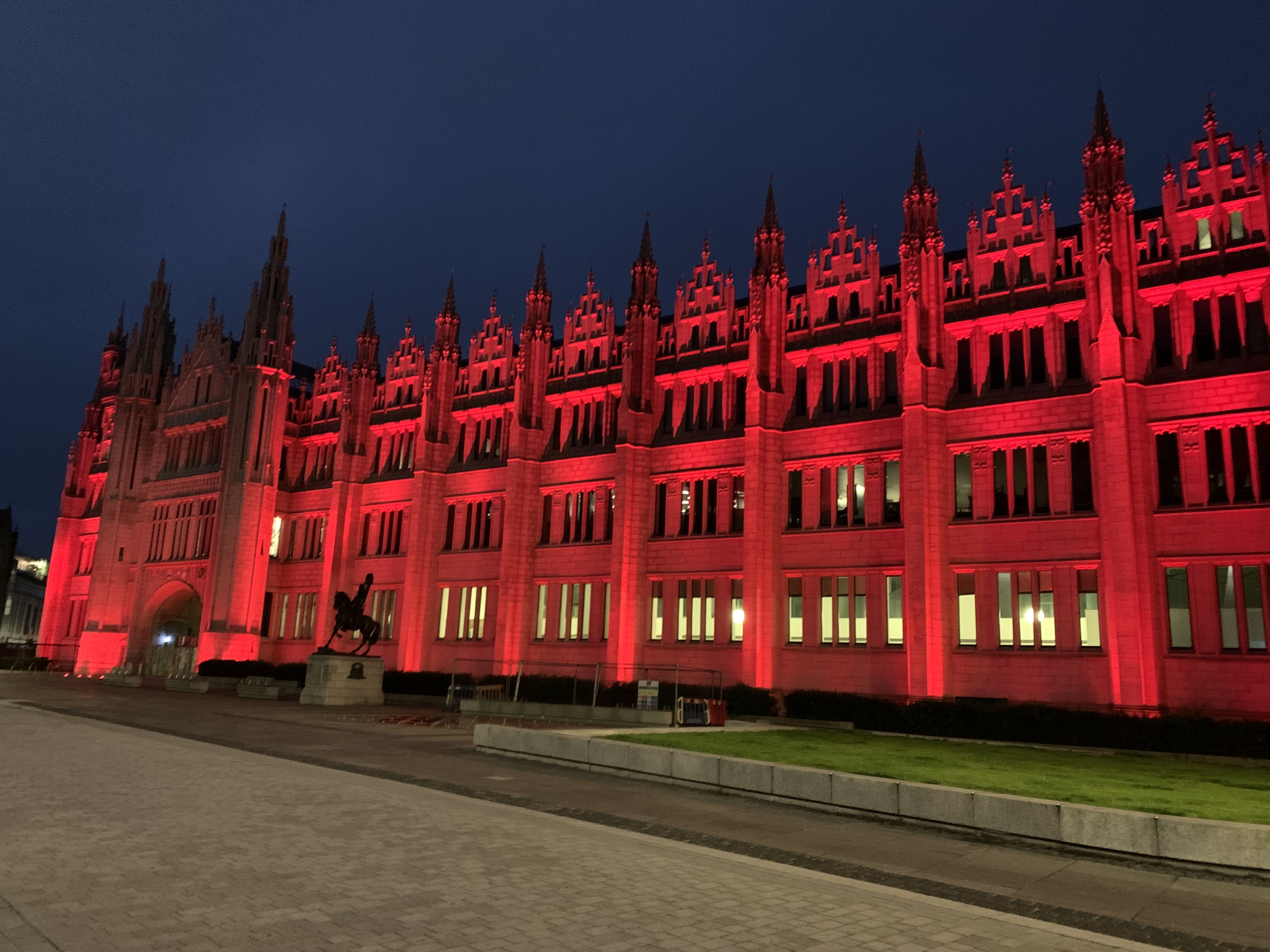 Eunice Gardyne, general manager at dementia support charity, Forget Me Not, who was fundraising today, said: "We're proud to be out doing the Kiltwalk again, and raising vital funds for people in the community with dementia, their family, friends and carers.
"We provide daily support Monday to Friday at our centre and have pop-up events in villages as well as outreach. The money we raise from Kiltwalk will enable us to purchase more activities to do with our members, stimulate them further and enhance their time during a session."
Rebecca Mennie, founder of Inverurie-based play charity BECS, said: "BECS was set up for children with additional needs to integrate into the community and have a soft play facility that they could attend that met their needs. BECS aims to support children with additional needs and mainstream children to get together and to learn about each other and their needs through play.
"We're incredibly grateful to the Kiltwalk and the fantastic top up provided by The Hunter Foundation. The extra 50% will go a long way to help us provide our services and ensure every child in the community has a chance to explore and learn through play."
Kiltwalk's corporate partners were out in force. Headline sponsor Arnold Clark gave away a car, joint headline sponsor Royal Bank of Scotland provided jellybeans to keep Kiltwalk Heroes full of energy and Gold sponsor Johnston Carmichael was present with its magic mirror photobooth.
The next Kiltwalk will take place in Dundee on the 21st August and Edinburgh on the 18th September. There will also be a Virtual Kiltwalk weekend from the 7th – 9th October. Sign up now.
ALL FUNDRAISING GOES TO THE CHARITY OF YOUR CHOICE
Thank you for your Kiltwalk Kindness.