Biggest Ever Dundee Kiltwalk
---
Set To Support 470 Scottish Charities
Pavements and pathways across North Fife, Dundee and Angus were awash with tartan today (Sunday 20 August) as more than 3,700 Kiltwalk Heroes strode out for 470 Scottish charities, in Dundee's biggest Kiltwalk to date.
The 20-mile Mighty Stride left from the world-famous Old Course in St Andrews at 9am, before finishing at Dundee's landmark Slessor Gardens; while the 4-mile Wee Wander departed from another historic setting, Castle Green in Broughty Ferry, ending at the city centre finish line.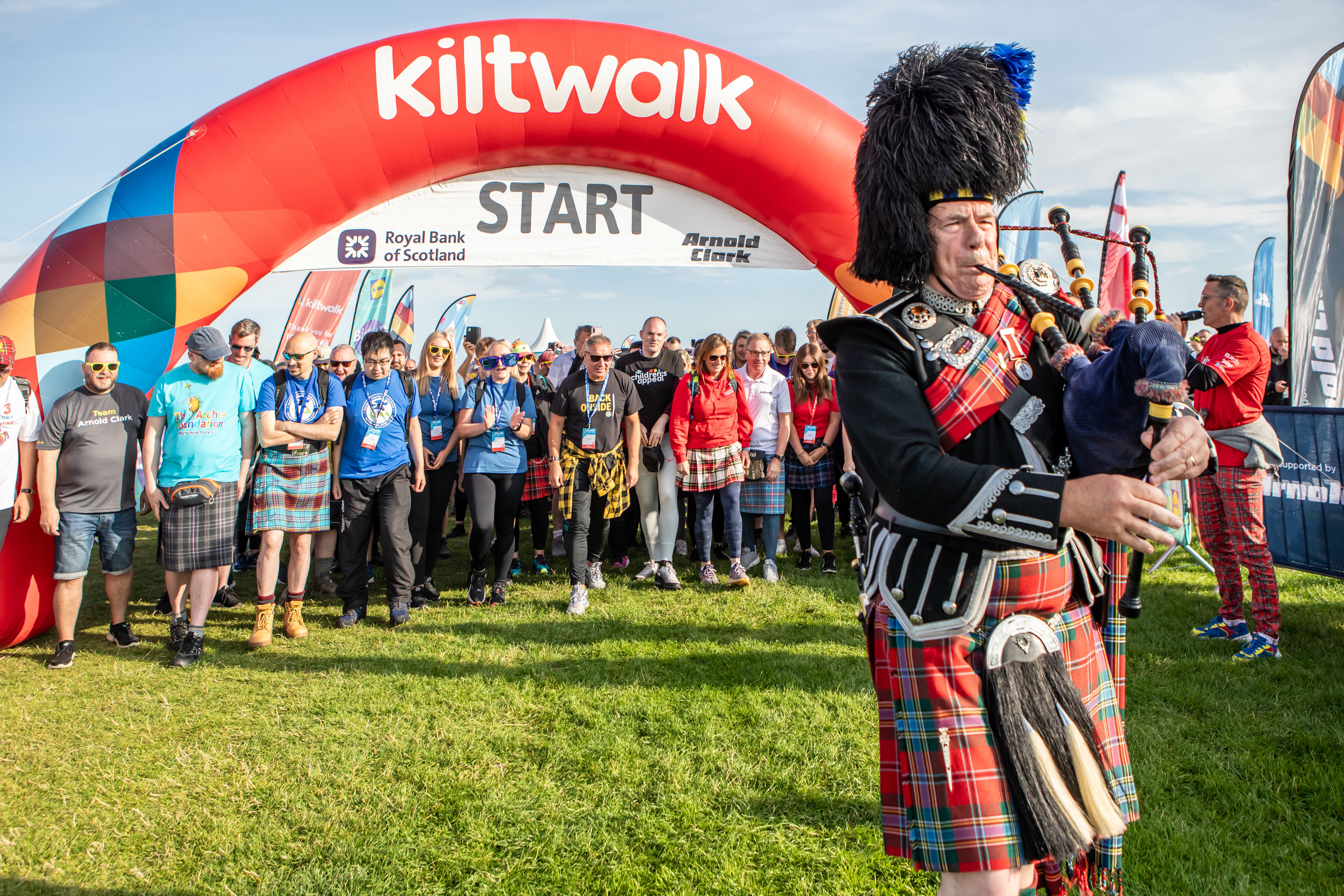 Among the famous faces taking part in Scotland's favourite mass participation event were Dundee United legend Jim McInally and STV News anchor, Gordon Chree.
The Kiltwalk is fully underwritten by The Hunter Foundation: Sir Tom Hunter said: "A sincere thank you to every one of our 3,700 Kiltwalk heroes who set off from St Andrews on the Mighty Stride and from Broughty Ferry for the Wee Wander to converge on Dundee in a wave of goodwill. It's phenomenal.
"I'm incredibly proud that more people than ever have trained, fundraised and worked so hard to raise over £600,000 in one day for these great Scottish charities who really need your financial support. Thank you for all your Kiltwalk kindness. Next up: Edinburgh!"
Walkers stepped out in support of a remarkable variety of charities, large and small, some local, some national.
Stacey Wallace, Charity Manager at DC Thomson's Help for Kids, said: "What a fantastic day we had at Dundee Kiltwalk! The organisation and atmosphere was amazing, we are truly grateful to everyone who took part to raise money for Help for Kids. Funds raised will help so many local children with day to day necessities; like beds, clothing, winter jackets and the funds will make a good start to our Christmas toy appeal. Thank you everyone and thank you Kiltwalk for continuing this event every year in Dundee, so many charities benefit. What a great day".
Dan Woods, Board Member of Dundee-based Kanzen Karate, which aims to build better lives through karate, said Kiltwalk would provide a substantial boost to their operations across the city.
"We had an absolute blast at the 2023 Kiltwalk with 107 supporters out walking to raise funds for Kanzen. There was so much fun and camaraderie along the way and it was great to see so many people walking for their chosen charities. The Kanzen donations will be used to support our community work in schools and local communities. The money will make a real difference and help the people who really need our support."
Eloise Jones, Senior Event Manager at MacMillan Cancer Support, who had the largest group of walkers said: "Macmillan Cancer Support had an incredible team of 110 Kiltwalkers in Dundee this weekend where we hope to raise over £25,000. This fundraising will mean we can continue to do whatever it takes to support people living with cancer via our range of support services".
70 staff from Dundee-based Hyper Luminal Games, Kiltwalk's 2023 medal sponsor, were also out in force to raise funds for the company's 'Games for Weans' campaign in support of Glasgow Children's Hospital Charity.
This year the entry fee for the Mighty Stride was reduced from £32 to £20 to make Kiltwalk as accessible as possible amid the cost-of-living crisis. Every penny raised goes directly to the charities chosen by the walkers plus they can claim Gift Aid which can raise the totals by up to 125%. Kiltwalk has raised and distributed £37 million to over 3,000 Scottish charities in seven years.
Kiltwalk's Headline sponsors are Royal Bank of Scotland and Arnold Clark.
This year Royal Bank of Scotland has facilitated additional sustainability measures funding fully compostable food cartons to ensure zero-waste to landfill. Arnold Clark is giving away £30,000 to a lucky Kiltwalker to be spent on a dream car.
Judith Cruickshank, Chair, Royal Bank of Scotland's One Bank Scotland board, said: "The Dundee Kiltwalk is loved by many of our colleagues here at Royal Bank of Scotland and it was great to see such a turnout again this year.
"It makes such a positive difference to communities across the region, helping organisations and charities thrive.
"It is great that this year we've also taken steps to help assist in making it a more sustainable event, working with the Binn Group to assist in the clear-up operation and to provide fully recyclable meals for every person who crosses the finish line.
"Everyone involved this year should be proud of the difference their efforts will make."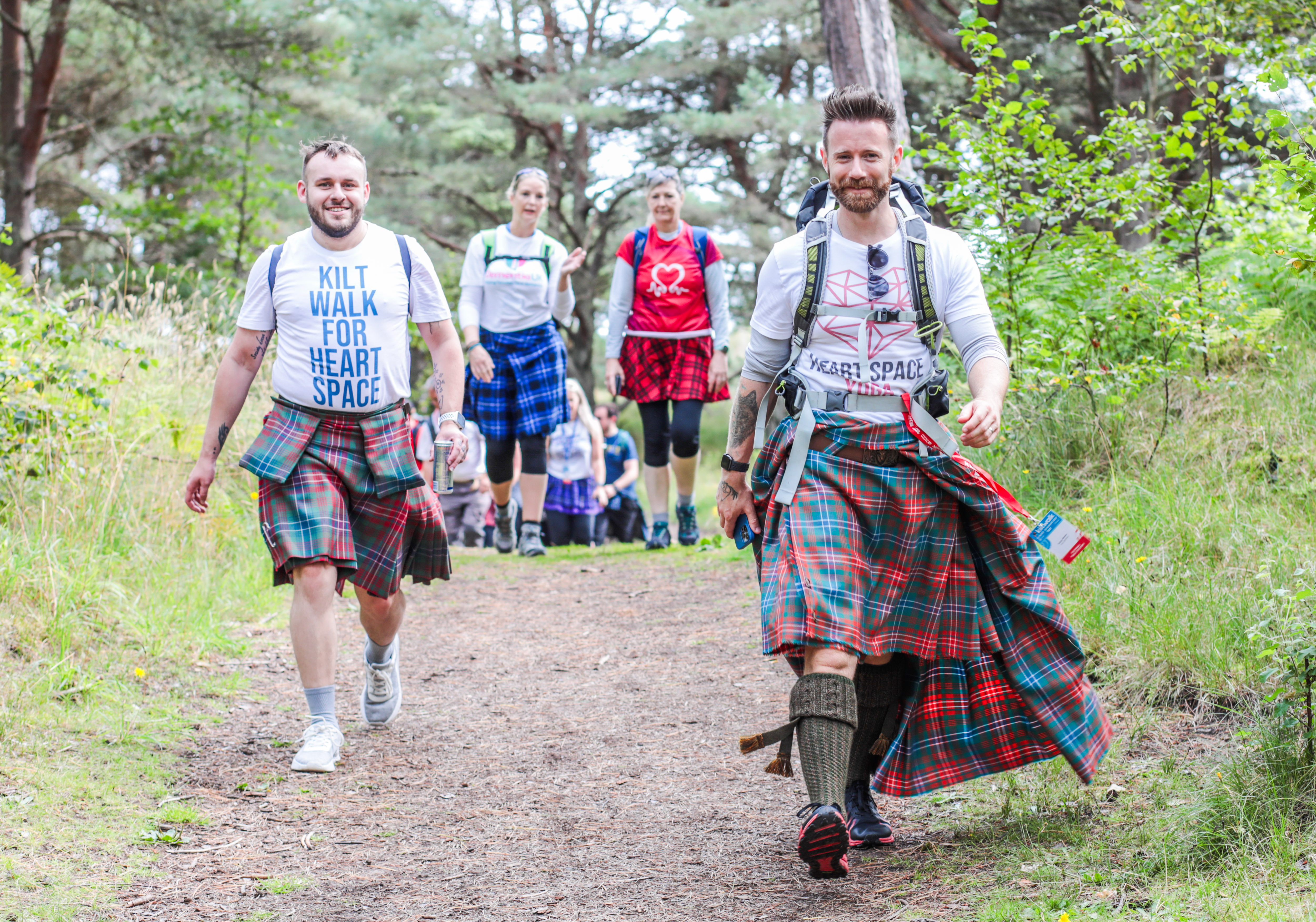 Eddie Hawthorne, Chief Executive and Group Managing Director, Arnold Clark, added: "At Arnold Clark, we're passionate about giving back to Scotland's communities and embracing opportunities to help.
"That's why we are out in force at the Dundee Kiltwalk to rally the walkers and help them enjoy their day - including the many Arnold Clark employees who will be taking part. We are also especially excited that one lucky Kiltwalker has the chance to win £30,000 to spend at Arnold Clark on their dream car. Good luck everyone!"
Gold sponsor Johnston Carmichael provided some very special entertainment including tartan clad stilt walkers who helped welcome 3,700 heroes cross the finish line at Slessor Gardens.
The next Kiltwalk will take place in Edinburgh on 17 September.
To sign up for the remaining 2023 Kiltwalk, visit the Edinburgh Kiltwalk page.
ALL FUNDRAISING GOES TO THE CHARITY OF YOUR CHOICE
Thank you for your Kiltwalk Kindness.