Kiltwalk 2024 opens after record year
---
An incredible £42.5m has gone to 3,300 Scottish charities in eight years

Next year's Kiltwalk has opened for registration after 2023 attracted a record number of Kiltwalkers who raised over £5.1 million for 1,550 Scottish charities.
In 2023, 27,500 Kiltwalk Heroes in Glasgow, Aberdeen, Dundee, and Edinburgh laced up their boots and hit the pavements to help those in need. Over the last eight years, since the Hunter Foundation intervened to support Kiltwalk, Scotland's favourite mass participation event has raised a staggering £42.5 million for 3,300 Scottish charities.
Kiltwalk returns in 2024, with registration now open for Glasgow on April 28 and Aberdeen on June 2. Due to The Hunter Foundation underwriting Kiltwalk, entry fees have been frozen at this year's heavily discounted prices to make it as easy as possible for people to raise money for the charities they care about.
It's just £20 for walkers taking on the Mighty Stride or Big Stroll and adults doing the Wee Wander will pay £12.50, children £6.50. Kiltwalkers can raise money for any Scottish charitythey choose, with funding going directly to their chosen cause, plus Gift Aid. This means that charities will receive up to 125% of all funds raised at Kiltwalk events.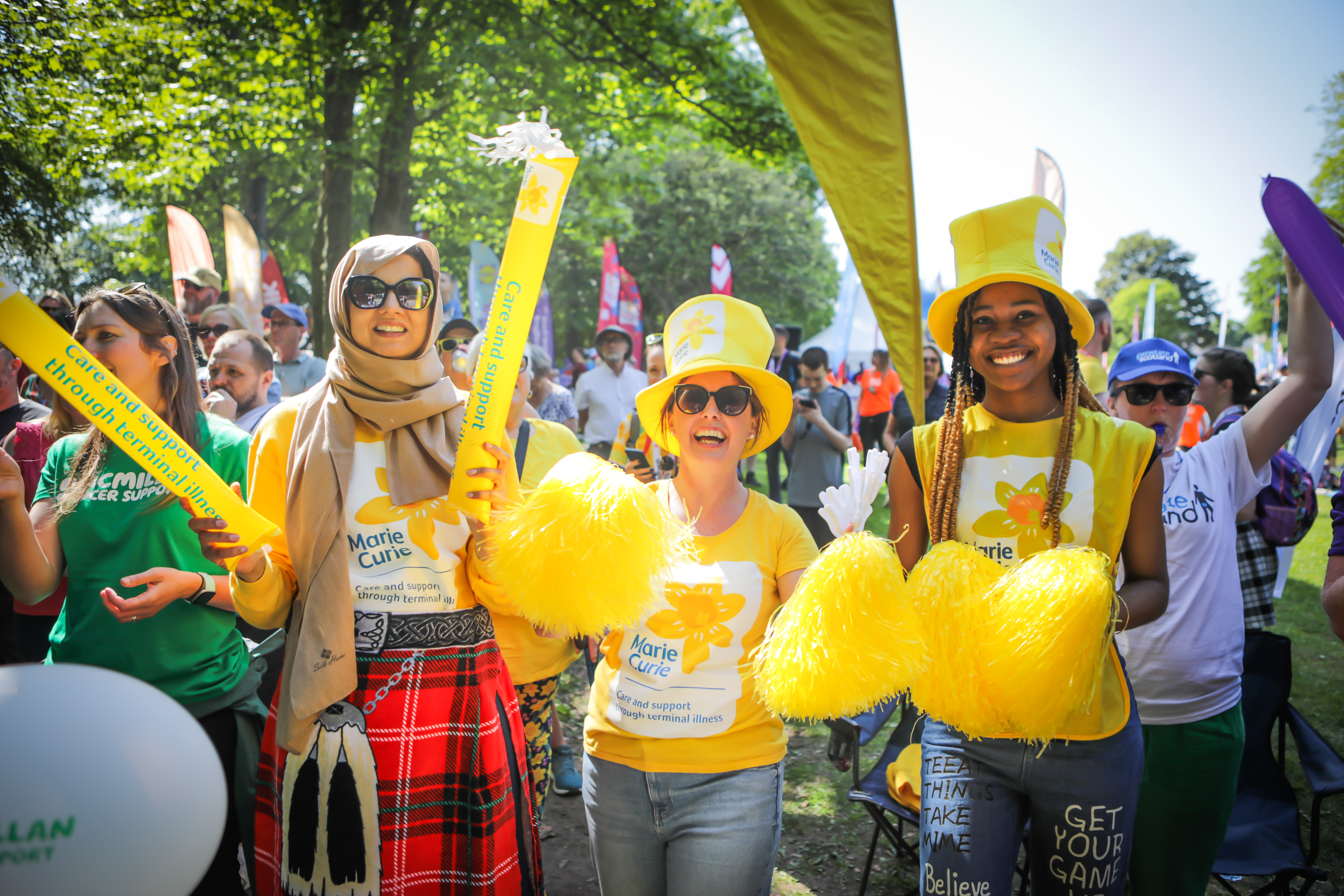 Aberdeen Kiltwalkers in Banchory, Aberdeenshire.
In a video announcing the Glasgow and Aberdeen 2024 registration opening, philanthropist Sir Tom Hunter, paid tribute to the event's headline sponsors Royal Bank of Scotland and Arnold Clark.
He added: "What a year it has been for Kiltwalk. This has been the biggest ever. We had 27,500 walkers raising £5.1 million and most importantly for 1,550 Scottish charities.
"We know how tough it is out there with the cost of living crisis, and how hard it has hit the charity sector. So we have made a decision to keep the entry price at £20 – that's the best value you will get anywhere in the world to raise funds for a charity you love and have some fun.
"Good luck to everyone – I will see you on a Kiltwalk."
To sign up for next year's Glasgow and Aberdeen Kiltwalk, visit www.thekiltwalk.co.uk.Registration for the Dundee walk, on August 11 and Edinburgh on September 15 will open soon.
View Sir Tom's full video above or by visiting: https://youtu.be/90MGjOjRTts#
ALL FUNDRAISING GOES TO THE CHARITY OF YOUR CHOICE
Thank you for your Kiltwalk Kindness.